Blog
"I enjoy a new challenge" - Maciej Łyko talks about how sommeliers prepare for their professional exams and why he decided to leave London and come back to Poland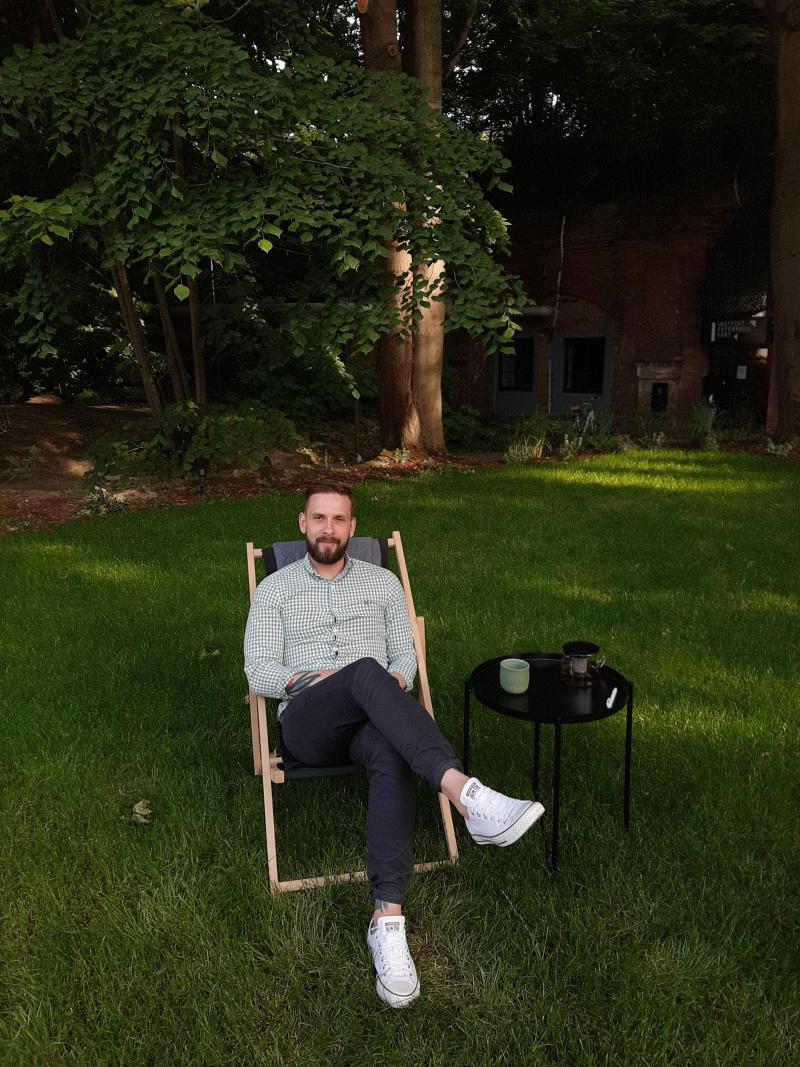 The story of Maciej Łyko, one of the top Polish sommeliers and the winner of the 2019 Best Polish Sommelier competition, is a perfect example of how a lucky coincidence, hard work and persistence can totally change a professional career.
While studying pedagogy in Poznan, Maciej felt like he wanted something more and began to look for some work. He came across a job offer at the Mielżyński Wine Spirit and Specialties wine bar and wine store in Poznan. The owner, Robert Mielżyński, took a chance on Maciej. Due to the fact that there was a lack of people with wine or sommelier experience on the Polish market, Maciej was given a big opportunity despite not having any experience. Maciej made the most of the opportunity, more than he probably could have ever imagined.
- This job was an opportunity, it was something new and interesting. Robert is someone who shares his knowledge and experience, and his passion, with his employees.
Pretty quickly, wine become not just a passion for Maciej, but also his profession. The Mielżyński wine store and wine bar concept provided him with a great opportunity to learn and to taste the wines they sold, allowing him to gain both theoretical with practical knowledge.
Maciej finished an advanced wine course accredited by the Wine and Spirit Education Trust* and decided to continue his career and wine studies in London, as at that time the Court of Master Sommelier courses were not available in Poland. He also wanted to learn more about another gastronomical market, and explore more working possibilities as a sommelier in restaurants in London, where the fine dining market is much more developed.
- I wanted to continue learning and discover a more developed wine market, which has more opportunities for a sommelier.
- Maciej, was it more difficult to find a sommelier job in England than in Poland, is the competition much stronger there?
- The British gastronomy market is considerably more developed and the number of bars and restaurants – especially fine dining restaurants serving excellent wines – is much greater than on the Polish market, so because there is always a need for qualified sommeliers, finding a position it is not that difficult. In the UK, especially in big cities like London, people eat out almost every day and wine is a very popular drink, so wine specialists – sommeliers and wine merchants – are in demand. The international environment of this city offers endless possibilities to work and learn from people from different countries, wine lovers and experts, and to make new, interesting acquaintances.
- But after 6 years you decided to come back to Poland. Why? Did you miss the country, your family?
- Yes, I missed the country and my friends, and a feeling of being at home. I also came to the conclusion that I had learned all I could there, so I could now continue my learning in Poland and find an interesting job here.
- Speaking of a job, although you are a sommelier it's only part of your job description. Now you work as the manager of the restaurant Forty, located in a very charming part of the Mokotów district. This is a new location, which means there is a lot of work to be done to raise its profile and bring in customers.
- Yes, the restaurant had been open for just a few months before the lockdown and we haven't have the chance yet to build a regular clientele base and become a popular location on the Warsaw restaurant scene.
- But it is such a beautiful place, the old restored building has a unique charm. And it's practically in the middle of Warsaw.
- Yes, now we also have an outdoor seating area with deckchairs which will be a great place to meet in the summer and relax with a glass of wine. It's an easy-going place to enjoy wine, and there's no snobbery. In Poland, wine culture can still be an intimidating subject and I believe this has to change – we should enjoy wine, taste it and discover new aromas, new styles of wine.
- You've mentioned this period of lockdown when the restaurants were closed or tried to survive by offering a take away service. Do you think that restaurants also had to struggle to survive in places like London?
- I think so. The bigger and well-known restaurants will manage, but the smaller will try, like in Poland, to find a new kind of service, for example takeaways, to make enough money to survive until everything returns to normal.
- When you came back, what kind of differences did you notice between the restaurant markets in Poland and the UK?
- Dining out is part of the culture in Britain and that makes a difference; there are many fine dining restaurants with a great selection of wines where customers often order expensive wines.
- Changing the subject, you said that you are preparing for the Master Sommelier exam in October. How important is this exam for you? Can you explain a little about how you work towards it? I'm sure many of us have no idea what it means for a sommelier to prepare for an exam.
- Sure, I'll try to explain. I like new challenges and in my profession, continual learning is very important, so I've decided to sit the Master Sommelier exam. The satisfaction of becoming a Master Sommelier is as important as the preparation itself, which requires systematic work and discipline.
- How much time do you spend working on it?
- 3-4 hours a day after work, and when I have a day off I study for more than 5-6 hours a day.
- What kind of books/materials do you use?
- Most of the information I can find on our professional website Guild Somm, but I also read many professional books about wine. In addition, I try to do blind tasting once or twice a week.
- How exactly do you do those tastings? Do restaurants help sommeliers to prepare for that?
- No, this is something we do in our spare time and at our own expense. I started working towards this exam while I was still in London, so I'd regularly meet with a few sommelier mates and we'd take turns finding 6 different wines and organising blind tasting for each other.
- Didn't it get competitive?
- No, the Master Sommelier isn't a competition, it's a title which can be obtained by anyone who sits the exam* (the exams are organized once a year). Anybody can become Master Sommelier, it's not like for instance the Best Polish Sommelier competition.
- So that was London, but is someone helping you here in Poland?
- For the moment no, but I can always ask two of the Master Sommeliers** for help; we know each other and get on well.
- What kind of wines do you taste at this exam?
- We taste wines made by well-known producers of classical grape varieties, wines expressing characteristics of the grape variety, of the region, of different climates. It wouldn't be possible to use wines made by small producers, natural wines, low-intervention wines or wines which are not typical of a particular strain in a blind tasting, as there are thousands of these kinds of wines and no one can know and recognise them all.
- So, you're going to sit the exam in October and in the meantime you will promote the restaurant Forty and work on establishing it on the Warsaw market. It won't be easy, especially in the current situation where it's tough to predict new trends, or actually to predict anything.
- Yes, it won't be easy, but I always welcome new challenges and new experiences.
- That's great, because I really like this place already, it has huge potential: a good menu, great wine list, and delicious drinks. I'm sure I'll organize more wine tasting events at your restaurants and become a regular customer.
*The Wine and Spirit Education Trust is the most renowned wine school in the world. Its headquarters are in London, but there are hundreds of accredited WSET schools in many countries. In Poland the program offers courses for level 1-3 .
**At present there are two Master Sommeliers in Poland, Adam Pawłowski and Piotr Pietras.
***There are currently (according to June data) 269 people in the whole world holding the title of Master Sommelier.