Blog
Travelling in Wineland – part 2: People, wine, inspiration, changes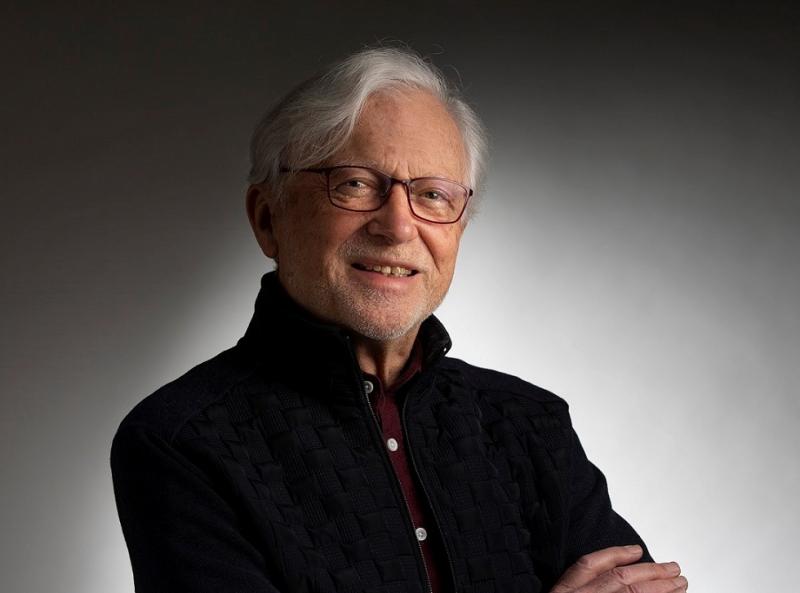 8 min read
As a professional and well-known wine journalist, Jørgen Aldrich has been invited to many wine regions. He has returned several times to Italy, France, Germany, and other countries, not just in Europe.
Jørgen – My daily work changed in 1979 when I became a foreign editor and my main responsibility was to build a team of freelance correspondents, which also included travelling abroad and writing editorials. That, of course, gave me an opportunity to broaden the perspective of my wine column. For instance, I was invited to Israel for a press tour for foreign editors, so I took the opportunity to visit the Golan Height Winery. When I was in Taiwan, I had the chance to learn about their local alcohol, Kaoliang.
Sometimes it also worked the other way round – when I was visiting wineries in Argentina in the late 80s, during my stay in Buenos Aires I managed to talk to experts about the political situation and to the mothers of the victims of persecution during the dictatorship who were protesting.
Anna – Which publications or wine magazines do you read? Who inspires you?
Jørgen smiles – To be honest, I don't read and talk much about wine nowadays. I find it boring listening to people who tasted this and that and find pleasure in analysing wine to minute details. Some of the wine producers I've met over the years have the same attitude – they want people to enjoy their wines, not to analyse them. I've also learned from experience that many consumers prefer to get some basic information about what they find on the shelf; they are not interested in too many technicalities.
One of the exceptions is a Norwegian publication, Vinforum, which issues articles with a deep insight into the world of wine and I enjoy reading them very much (as a Dane reading Norwegian, I'm lucky to understand these publications). I don't follow any other publications and only look at websites when I need some information for an article.
As for inspiration, Burton Anderson's book "Wine" published in 1980, was an eye-opener for me. In this book Anderson presented the most important Italian wine producers active at that time. This book inspired me to take my car, go on a trip to Italy and again to knock on the doors to personally meet these winemakers. This was how I met Angelo Gala for the first time. He wasn't a world-famous producer yet and I remember that he couldn't speak any English so we communicated in French during our first meetings. We stayed in contact ever since.
I went back to Italy for a very long wine tour in 1989 and I continued visiting wine regions based on Burton Anderson's recommendations.
Anna – Speaking of wine regions. During last 48 years you have visited wine producers all over the world. But in Denmark you are considered an expert on Italian wines, am I right?
Jørgen – Yes, that's true. I've written about Italian wines very often over the years, while my Danish colleagues neither visited Italy nor wrote about Italian wines. By chance, my first professional invitation to a wine producing country was to Italy (I went to Piedmont in 1974). Later, as I've mentioned, inspired by Burton Anderson's book "Wine" I visited the country a few times. In 1982 I even organized a wine tour to Piedmont and Tuscany for a group of readers of our newspaper. It was a great trip, we enjoyed some amazing wines and food, and thanks to my professional contacts from the earlier years, I was able to organize visits to several wineries.
In the 70s and 80s, Italy played an important role in my writing, but I was also concentrating on France, Germany, Spain, and Portugal. Later, I discovered wines from Austria, Israel, Lebanon, Bulgaria, Georgia, and Greece and I also added stories about wineries from the New World: the USA, Argentina, Chile, Australia, New Zealand, and South Africa. They were very busy years.
Jørgen revisited Italy many times, especially regions like Tuscany, Veneto, and Piedmont. He also enjoys travelling to Friuli, Alto Adige, Umbria, Molise, and Emilia Romagna.
Jørgen - It's difficult to pinpoint my favourite Italian region, but as Piedmont is the region in which I know the most people that would probably be my first choice.
Anna – You were lucky to meet many interesting producers, can you mention a few names?
Jørgen – Angelo Gaja, Emidio Pepe, Eduardo Valentini, Miguel Torres, Alfredo Roagna, Pio Boffa, Matteo Ascheri, Giacomo Bologna, Mario Schiopetto, Ugo Contini Bonacossi (Capezzana), Donato D'Angelo (Basilicata), Francesco Guintini Antinori (Selvapiana), Piero Antinori, Giacomo Tachis, Leonardo Frescobaldi, Sandro Boscaini (Masi), John Dunkley (Riecine) and Armando de Rham. I could go on and on. Unfortunately, some of them are no longer with us.
In 1975 I met Armando de Rham[1], the co-owner of a well-known enoteca in Firenze. He and his brother were concentrating the business  on wines from small quality producers. Armando introduced me to Chianti Classico wines. He also managed to introduce me to Giacomo Tachis, the chief oenolog at the time at Antinori winery. I was happy when Tachis agreed to give a short, 15-minute-interview to the "young Dane" and we ended up having a fascinating conversation which lasted 2 hours.
Thanks to Armando I also met John Dunkley, an Englishman who made very fine Chianti wines at Riecine (Chianti Classico region). John became sort of my mentor. I could always contact him when I had questions related to my writing. Sadly, both Armando and John died much too early.
Anna – What's your opinion on big international wine fairs?
Jørgen – I participated in Vinexpo, Vinitaly and other smaller fairs, but I don't find them useful for my writing. Producers join this kind of big events to make business, meet distributors, and not to waste time with journalists. My latest experience was in Barcelona where a lot of promising seminars had been announced. The reality was rather unexpected, all the masterclasses were in Spanish, and no one cared to arrange an interpretation for foreign journalists.
Anna – We were talking about places and people, so let's discuss your favourite wines.
Jørgen – When I was younger, I preferred wines from Bordeaux, however this is no longer the case. Now I choose wines from regions like Côtes du Rhône, Alsace, from Germany, and Austria. I also like Georgian wines made from Saperavi or rosé wines from Bandol (Provence).
As for my favourite wine varieties, I am a great fan of Pinot Noir (from Burgundy, but also from New Zealand or from the north of Italy) and Italian varietals: Nebbiolo, Sangiovese and Barbera, and I like to explore some re-discovered indigenous varieties like Pecorino, Erbaluce, Nascetta, Timorasso, Albarossa and Ruché.
Red wine in my opinion should not taste too sweet or express this jammy kind of fruit which is sometimes the case with overseas Pinot Noirs. When I open a bottle of white wine, I look for good acidity and something that is normally described as minerality, so I like Chardonnay from Burgundy, Pecorino (Molise), Albariño (Galicia) and Riesling. I also like Champagne very much.
Anna – What is your every-day wine, and what would you open for a special occasion?
Jørgen - Barbera is a favourite at any time, and as I mentioned before, Pinot Noir. Depending on the occasion, I would choose its less sophisticated version or an upgraded one, e.g. in the case of Pinot Noir it would be a bottle of Volnay, Chambolle, Pommard and even red Meursault for more special occasion. In wintertime, I enjoy a glass of good Port, tawny (at least 10 years) or vintage Port.
Anna – Could you name a few unforgettable wines or wine tastings?
Jørgen – Yes, there are some wines and tasting events that I'll never forget:
One day in the 70s a friend served me a bottle of 1961 Château Margaux.
Some years later, I attended a tasting at Château Cos d'Estournell [2] of 100-year's vintages including wines made from pre-phylloxera vines.
I also have had the opportunity to taste an over 100-year-old port (made in around 1860) at the Ferreira winery in Portugal.
Another memorable tasting was at Auberge de L'Ill where we were comparing Pinot Gris from producers like Trimbach, Hugel and Beyer with white Burgundy wines.
A great tasting of several vintages from Domaine de la Romanée-Conti at a Copenhagen café.
And tasting Château Petrus with Christian  Mouiex [3].
I could go on.
Anna – Impressive list! Now, let's get back to the question of changes, as we haven't yet discussed your observation on how the style of wines and winemaking evolves.
Jørgen - Changes in the world of wine over the last 48 years? A lot has happened and most of the changes are for the better. In 1973 cheap wine was really terrible, today a cheap wine, although still made in an industrial way, is more drinkable.
Since I began writing on wine, new generations of wine makers and wine producers have taken over many privately owned wineries. Young people have been around studying winemaking both at home and abroad. They simply have a broader perspective than the older generation and they make better wines.
At this point, let me tell you a short story illustrating how some old-generation wine producers can be narrowminded. During one dinner in Bordeaux in the 80s, I was sitting next to a prominent owner of a Grand Cru Classée Château. He told me that few weeks earlier he attended a dinner in Bremen, in Germany, and he was served some Italian wine which he found quite good. I asked him about the name of the producer, but he couldn't remember. So, I mentioned few names of wines, including Tignanello (made at the Antinori winery). "Yes, that was this wine," he said. So, I explained that the Antinori Family has been making wine since the 14th century.
In Jørgen's opinion the worst change he noticed during the last decade or so is the increasing level of alcohol. Partially, it caused by climate change, but it's also a question of managing work in the vineyards and the vinification style.
Anna - What do you think about the organic, biodynamic, and natural wine movements?
Jørgen - When the wave of bio-wines began, there were a lot of badly made wines. Only consumers with real ecological convictions drank these wines. I always told my readers that a wine should taste good – politically correct or not. Today I think we can all agree that things have improved and that bio/organic cultivation is the future.
To sum-up our discussion, there is one more change I should mention: since the beginning of this century, Italy has become more active than most other countries in promoting its wines in my country, both by organizing events in Denmark and by invitations to visit wine regions.
Anna – Thank you for your time and all the stories.
[1] Armando and his brother Paolo  were owners of the Enoteca Internazionale De Rham, the company distributing Italian  wines in the traditional  French negotiant style.
[2] Château Cos d'Estournel, Grand Cru Classé wine producer in Saint-Estèphe (Bordeaux, France).
[3] Christian Moueix is a French winemaker and the president of the négociant house Établissements Jean-Pierre Moueix in Libourne.