Blog
International Champagne Day - 23/10/2020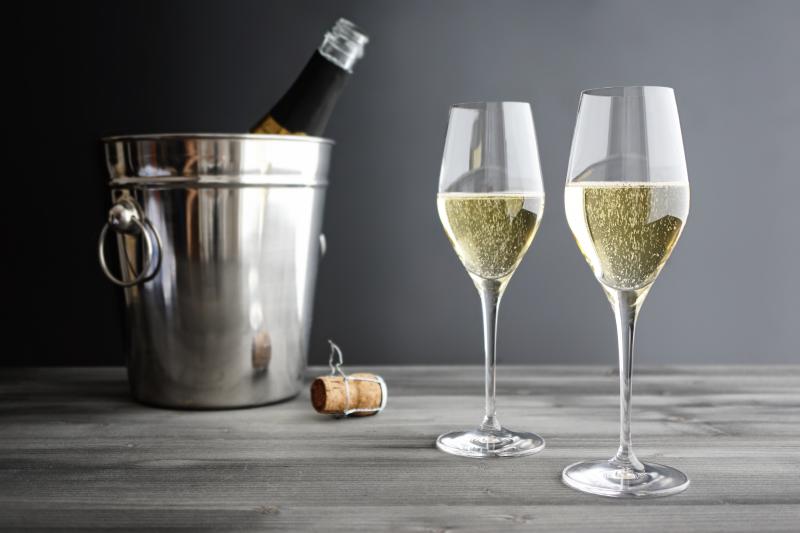 This year, the International Champagne Day is on the 23rd of October.
For those who love Champagne and for the beginners, please enjoy few facts and funny information about this wine.
Champagne is both a region (in France) and a wine name and only sparkling wine produced in Champagne region can be called Champagne.
First vine bushes were planted in today-called-Champagne region by Romans in 57BC.
First wines made in this region were still (not bubbly) and red, hence often compared with Burgundy wines and the rivalry between the Champagne area and Burgundy lasted for around 130 years.
For the first time a Champagne sparkling wine was mentioned in England in 1676 and although the producers saw the fizz as a wine fault, sparkling Champagne quickly become a curiosity, a fashion and a big demand.
For many years, despite the increasing demand in England, wine producers in Champagne were reluctant to produce and bottle a sparkling wine as up to 90% of bottles exploded in the Champagne cellars causing loss of wine, injury and even death.
During both world wars, Champagne houses were forced to provide huge quantities of wine for winning army, so in France, during this period, Champagne was very much a symbol of victory and of defeat.
Today champagne is consider as a drink of celebration, of happiness and sometimes simply of extravagance, that's why the producers and sommeliers try to change this perception. Thanks to the low sugar content, great acidity (which gives freshness to the wine) and richness of flavours, champagnes are an ideal to pair with many types of dishes.
James Bond is a Champagne devotee and in 21 James Bond films Champagne is drunk 35 times as compared with Vodka Martini a mere 22 times.
Today, a residual sugar level in Champagnes is of between 0 and 15 grammes (check classification below), but up to the early years of the twentieth century, Champagne was always sweet and served as a dessert wine. Russia, once a major market for Champagne liked its wine particularly sweet (often over 200 grammes per litre!)
Worldwide sales of Champagne continue to grow significantly. Major markets are the UK and the US (especially Hollywood). In recent years, Japan, Russia and China have also become important markets particularly for more expensive Champagne.
Global warming is increasing temperatures in Champagne, so shrewd investors are looking at areas like southern England that have soil conditions near identical to Champagne.
The soil in the Champagne region is in many places almost sterile due to the constant use of pesticides. One of the reasons to use these products was the need to maintain a constant quality and taste of produced wines, regardless of the quality of the harvest due to weather conditions in a given year.

Nowadays you can find more often champagnes made by small producers, so-called champagne-growers, who make wines only from grapes grown in their vineyards (not like the big and famous Champagne Houses which buy big part of grapes from farmers). These small producers focus on organic farming, with zero or very limited use of pesticides, trying to extract from their wine notes characteristic for local terroir (i.e. soil, climate, vineyard surroundings). The popularity of these champagnes is gradually increasing, as they are appreciated by both customers and specialists.
Champagne classification:
Brut Nature 0-3 g/L residual sugar (RS)
Extra Brut 0-6 g/L RS
Brut 0-12 g/L RS
Extra Dry 12-17 g/L RS
Dry 17-32 g/L RS
Demi-Sec 32-50 g/L RS
Doux 50+ g/L RS
sources: https://world-food-and-wine.com/brief-history-champagne,  https://wine...