Blog
Drink Pink - Rosé wines worth tasting, part 1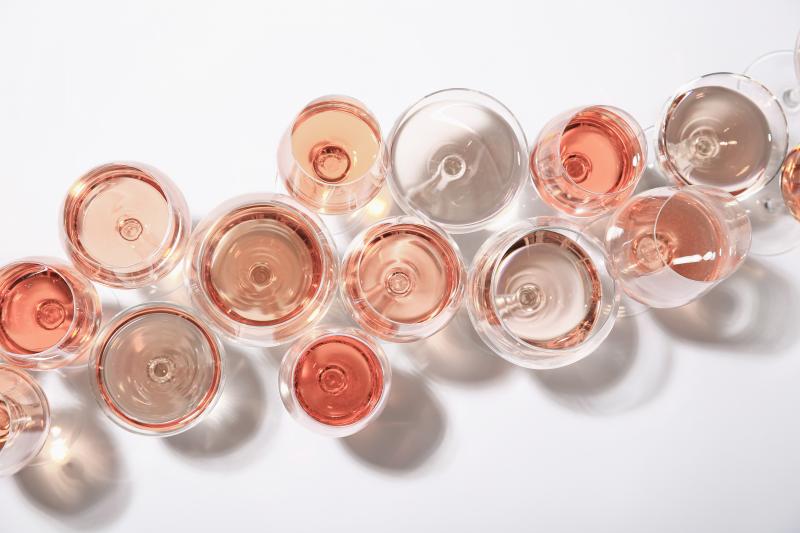 DRINK PINK - rosé wines match perfectly the spring atmosphere. Check our today's selection:
Rosé Native Grace made at Henners winery (East Sussex, UK) is a blend of  Pinot Meunier and Pinot Noir. The notes  of rstrawberries, rasberries and wild cherry. Importer: Winemates. 
Rosé Campuget from Campuget winery (Rhône Valley, France) is a blend of  Syrah and Vermentino; aromas of pink graphefruit, wild strawberries and citruses. Importer: DeliWina.
Would you like to know a bit more about those wines and a special discount for customers of Stories Uncorked, keep reading.
Drink Pink wine producers, importers and wine consultants keep promoting rosé wines as in Poland those wines are still relatively less-known. You probably have heard more than once this joke that rosé wines are made by mixing a white wine with a red wine. Of course, it is a joke.
Rosé wines, similarly to red wines, are made from red-grape varieties. It's worth remembering, that every kind of grape used for wine production, has a pale colour inside. The red wines receive their colour thanks to maceration process, when the fermenting juice is kept with the skins for certain period of time and the colour of wine depends on the type of grape and the length of the maceration process. In case of rosé wines, the maceration takes only few hours, that's why these wines are only brushed with a colour.
The most popular grape varieties used to make a rosé wine are: Garnacha, Zinfandel, Pinot Noir or Blaufrankisch, and also more tannic grapes like Shiraz or Sangiovese.  
Why do we like rosé wines? Because they are great spring wines; they pair well with salads, seafood and light fish dishes; they are excellent alternative to white wines. And even if you are not a fan of red wines, tasting rosé wine give you an opportunity to try wines made of red-grape varieties, but still light and not tannic.  
The last week I was enjoying two interesting rosés : 
Rosé Native Grace from Henners wine estate located in a small village Herstmonceux in East Sussex, UK. Believe it of not, but this part of England has the same terroir and climate as the Champagne region, and that's why the winegrowers had decided to grow grape varieties typical for Champagne: PinotNoir, Pinot Meunier and Chardonnay. Their main production concentrates on sparkling wines, but few years ago they've decided to increase their portfolio adding still wines as well, including rosé.
Rosé Native Grace is a blend of 75% of Pinot Meunier and 25% Pinot Noir, wine is pretty aromatic with strawberry, raspberry and wild cherry notes. Imported to Poland by Winemates.
The second proposition is Rosé Campuget 1753 from French region, Rhone Valley, made at Château de Campuget. It's a blend of Syrah and Vermentino, full of lovely aromas: pink grapefruit, wild strawberries and raspberries. Nice finish, elegant acidity. The Château de Campuget is a beautiful wine estate located near Nimes. The vines are 25-old; the vineyard benefits from great location, so the grapes ripen quite early. The main grape varieties cultivated by this estate are Syrah and Grenache, and whites Grenache Blanc and Roussanes. 
Imported to Poland by DeliWina.
Would you like to know more about a special discount for customers of Stories Uncorked, contact us: wine@storiesuncorked.com