Blog
Babylonstoren - beauty and complexity of a wine farm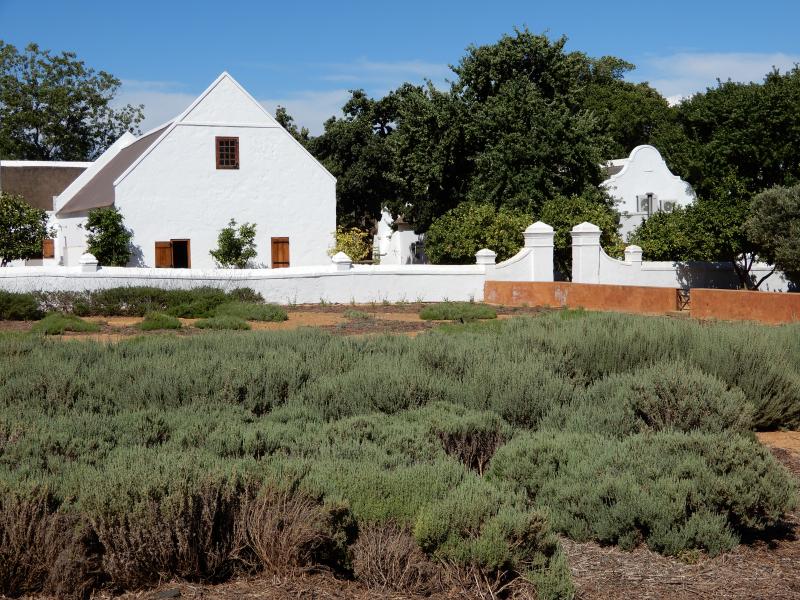 First impression when you reach Babylonstoren – is this a paradise on earth? Babylonstoren is one of the oldest Dutch Farms located between Franschhoek and Stellenbosch in the Cape Winelands, South Africa. This place is so much more than a wine estate or a farm. It's a concept, a philosophy of healthy life style, a place to spend few hours or even days, depend if you just come there for a lunch, shopping, wine tasting or to stay at their luxury hotel. They also offer a SPA treatment, where you can relax taking in the whole beauty of this place.
During weekends and holiday season it's essential to book a table at their tasting room or at the Babel restaurant. If you decide just to check the place spontaneously, there is always an option to ask the staff to reseve a place/table for you while you will take a stroll around the estate. For couples and single travellers usually it's easier to get a place at the social table, inside or outside the restaurant – that has a positive effect as you just start talking to other visitors and they can give you good tips where other wine estates are worth visiting (there are so many of them, you just have to be selective).
The scale of this project is enormous – old garden and orchard are full of trees and plants form all over the world. The climate in this part of Africa is so pleasant that you can grow almost everything there. Fruits and herbs are used by the restaurant or by bakery, or sell at the shop; flowers decorate restaurant and hotel rooms. The shop near restaurant is divided in two sections: deli and home store (you will find glass, blankets, table cloths and many more useful and beautiful objects you can carry home with you).
The menu at Babel is short and the home-made food is simply delicious! Keep in mind that their portions at the restaurant are big and they always serve some side dishes as an extra, to give you flavours of their products, so if you are on a diet, just share main course with a friend.
Walk around the garden is a must and if you would like to know more about plants and the history of the place, book a guided tour. After that, enjoy a wine tasting and finally visit their second store called a Scented Room – plenty of inspiration there!
You can't miss visit at Babylonstoren when in this part of South Africa -  to know more check their website (https://babylonstoren.com/) and enjoy a short film made by one of the most popular British gardener, Monty Don (who like me and many others love this place): https://www.youtube.com/watch?v=p8HjvLyiY5g